Our Mortgage Partners

Adrienne has been in mortgage lending since 1996 with previous roles as a Loan Processor and has been a Mortgage Loan Officer since January 2005. She was previously a board member of Mortgage Bankers Association (MBA) serving as secretary for 2011-2012 and Second Vice President for 2012-2013. She recently served as Treasurer for Tallahassee Women's Council of Realtors for 2015 and 2016. Adrienne was awarded Top Producer for production in units and volume in 2015. She takes pride in offering honest, reliable service along with competitive pricing and fees to all of her clients. She has extensive knowledge in mortgage lending products including Conventional, FHA, VA, USDA Rural Housing, Construction loans, home renovation loans and land loans. Please contact her today to see how she can help you with your financing needs.
Adrienne Granger
Mortgage Loan Officer
Prime Meridian Bank
1471 Timberlane Road, Tallahassee, FL 32312
Office: 850-907-2398
Cell: 850-509-5051
Fax: 850-907-2376
NMLS#451760
---
---

Lisa has been with Capital City Bank for more than two decades. A mortgage banker since 2001, Lisa offers broad knowledge of the local Real Estate market and extensive experience in both construction loans and all residential programs including Jumbo, FHA, VA and Conventional loans. She takes great pride in being there for her clients at every stage of the mortgage process, offering personalized service, guidance and advice. Lisa works hard to make what can be a complex process simple for her clients. She has a proven track record and has been recognized as a top producer at Capital City Bank consistently since 2006. For her knowledge and experience, Tallahassee Board of Realtors has selected her to serve as 2017 Affiliate Director. Lisa has spent the last 20 years of her career helping meet her client's needs and now looks forward to assisting you with your next purchase.
Lisa Canup
Residential Lending
NMLS #: 451774
Capital City Bank
Tel Cell:850.509-3810
Tel Fax: 850-402-7969
Tel Office: 850.402-7982.4055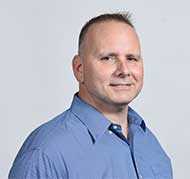 Ron is a graduate of Florida State University, where he graduated with a degree in secondary math education and these skills serve he and his clients well in the mortgage industry. Ron is a gifted problem solver who is skilled at finding the best solutions to meet the needs of his clients as well as an ability to explain the process to them in a way they can understand. Ron has been in the lending business in Tallahassee since 2001 and began as a residential loan officer in 2004. It was in 2011 that Ron chose to specialize in renovation mortgage lending and he has revolutionized the lending options available in our area with his prowess in renovation lending. Ron teaches classes for the Tallahassee Board of Realtors, as well as throughout the state of Florida on renovation lending as well as VA loans for eligible veterans. Ron is recognized as one of the top renovation mortgage loan officers in the country and he currently serves as the state manager of renovation lending for Loan Depot. Ron chose to work for Loan Depot because of their huge array of products to benefit his customers as well as industry leading technology that relieves customers of many of the tedious parts of the traditional mortgage industry. Call Ron today to find out information on renovation mortgages or VA mortgages or any other type of loan that might fit your circumstance.
Ron Byrom
Regional Sales Manager of Renovation Lending
850-692-7620
850-228-5125
833-835-0841
NMLS #276811
---
Office (850) 599-1950... Cell (850) 545-9390
Rentals (850) 894-1607... Fax (888) 798-1950
E- mail: [email protected]...Web Site:www.JoanRaley.com
2425 Bass Bay Drive, Tallahassee, FL 32312

Home|Listings|Markets|Mortgage|Links|About|Contact