Our Mortgage Partners

Adrienne has been in mortgage lending since 1996 with previous roles as a Loan Processor and has been a Mortgage Loan Officer since January 2005. She was previously a board member of Mortgage Bankers Association (MBA) serving as secretary for 2011-2012 and Second Vice President for 2012-2013. She recently served as Treasurer for Tallahassee Women's Council of Realtors for 2015 and 2016. Adrienne was awarded Top Producer for production in units and volume in 2015. She takes pride in offering honest, reliable service along with competitive pricing and fees to all of her clients. She has extensive knowledge in mortgage lending products including Conventional, FHA, VA, USDA Rural Housing, Construction loans, home renovation loans and land loans. Please contact her today to see how she can help you with your financing needs.
Adrienne Granger
Mortgage Loan Officer
---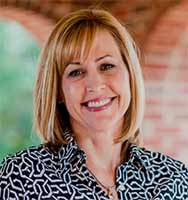 Dana has been in the mortgage industry since 1995, fulfilling many roles. She has been a loan processor, a team leader and a mortgage loan officer since 2007. She has been serving Tallahassee since 2001. Dana has been involved with Mortgage Bankers Association (MBA) in Tallahassee for many years; serving as president for 2012-2013. She is a Past Director for Mortgage Bankers Association of Florida, past Affiliate Director and recent Leadership Academy Graduate for Tallahassee Board of Realtors for 2015. She was recently recognized as a Top Producer with Fidelity Bank Mortgage. Her vision is to be the best home lender, guided by integrity, fairness, and a caring enthusiasm. Whether you are a first time buyer needing down payment assistance, purchasing or renovating a primary home, second home or Investment property, she has the solutions for your financing needs.
Dana Cummins
Senior Mortgage Banker
---
Elizabeth has made residential lending her career since 1992 when she started in the post-closing department. She has a very good understanding of the entire mortgage process due to having been a loan closer, processor, underwriter, and began originating mortgage loans in 2004. She strives at making certain that every part of this process is explained in depth, and when closing occurs, the client completely understands their new mortgage loan, and are confidently signing their loan documents. It is very important that the financing process is completely transparent to all parties involved!
Elizabeth Ralstin
Senior Mortgage Specialist
NMLS #: 512296
---

Lisa has been with Capital City Bank for more than two decades. A mortgage banker since 2001, Lisa offers broad knowledge of the local Real Estate market and extensive experience in both construction loans and all residential programs including Jumbo, FHA, VA and Conventional loans. She takes great pride in being there for her clients at every stage of the mortgage process, offering personalized service, guidance and advice. Lisa works hard to make what can be a complex process simple for her clients. She has a proven track record and has been recognized as a top producer at Capital City Bank consistently since 2006. For her knowledge and experience, Tallahassee Board of Realtors has selected her to serve as 2017 Affiliate Director. Lisa has spent the last 20 years of her career helping meet her client's needs and now looks forward to assisting you with your next purchase.
Lisa Canup
Residential Lending
NMLS #: 451774
Office (850) 599-1950... Cell (850) 545-9390
Rentals (850) 894-1607... Fax (888) 798-1950
E- mail: Joan@JoanRaley.com...Web Site:www.JoanRaley.com
2425 Bass Bay Drive, Tallahassee, FL 32312

Home|Listings|Markets|Mortgage|Links|About|Contact